I had a trash can that my mom bought me a million years ago and it just doesn't go with my style, so I decided to redo it quickly. I liked the idea of keeping the black script on it so here's what I did. I used painter's tape to cover everything I wanted to keep.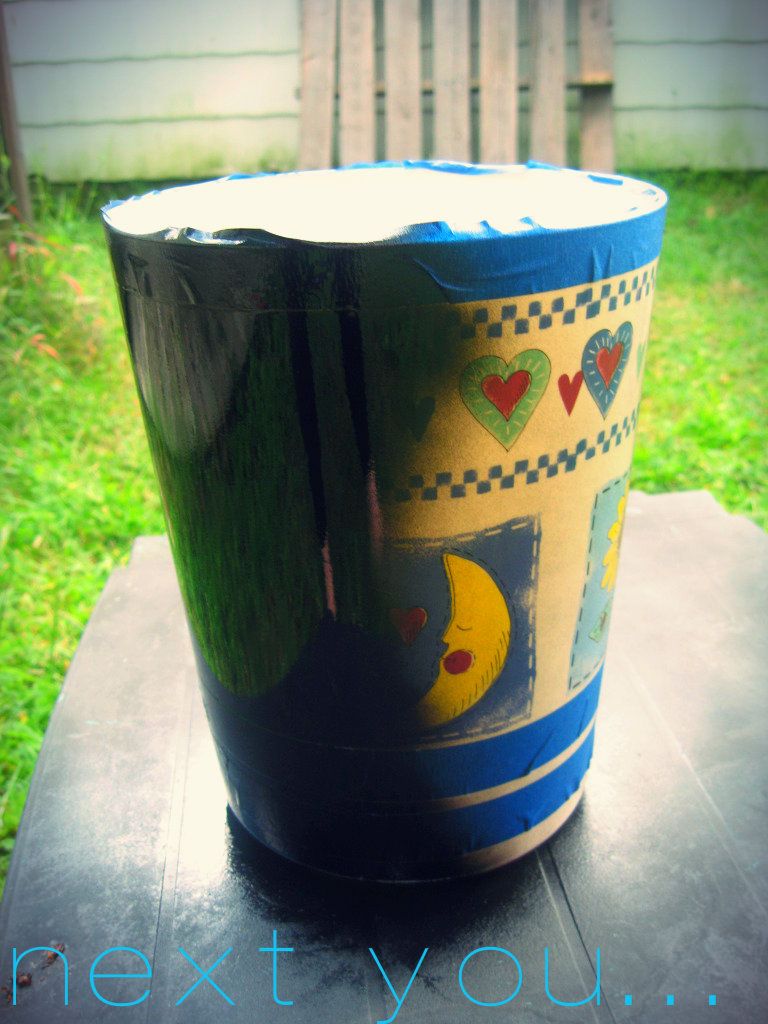 Then I just sprayed that sucka down with some black spray paint from my garage. I waited about an hour and took the tape off....and yeehaw!
New shiny trash can...for free! More later folks! Go redo everything!