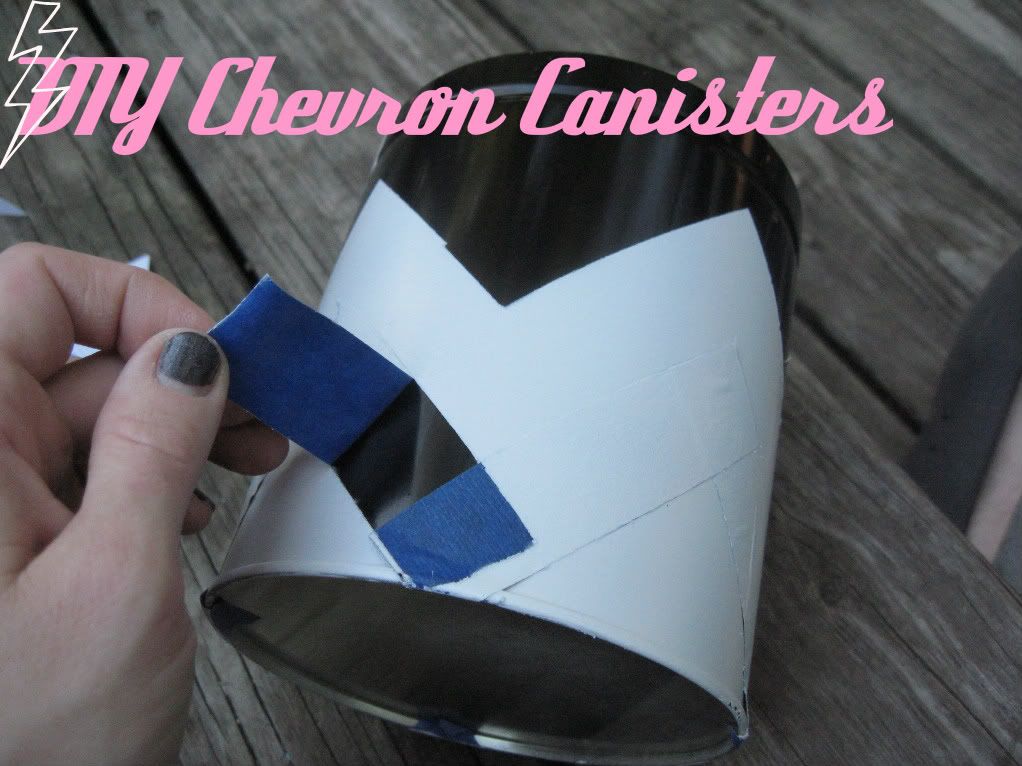 Today you get to learn to make these cute chevron striped canisters.
First of all you're gonna want to spray paint the canisters a base color...like black. Feel free to use primer first or do a few coats of it to keep it from peeling.
Then using some scrap paper and painters tape make your chevron pattern and cover any part that you want to stay black. Do not press hard on the painters tape when you do this or it will peel the black paint off the can!
Then go ahead and spray it white:
Again, use as many coats of paint as needed to get your desired result.
Then simply remove scrap paper and tape.
Go ahead and do a coat of sealer...I did not do a coat of sealer and wish I had because they did scratch a bit...so I recommend you do. Then put them somewhere worthy, stand back and admire. Any time you can make decorative storage for cheap do it! If you're like me you can never have too many places to hide odds and ends!
Til next time!